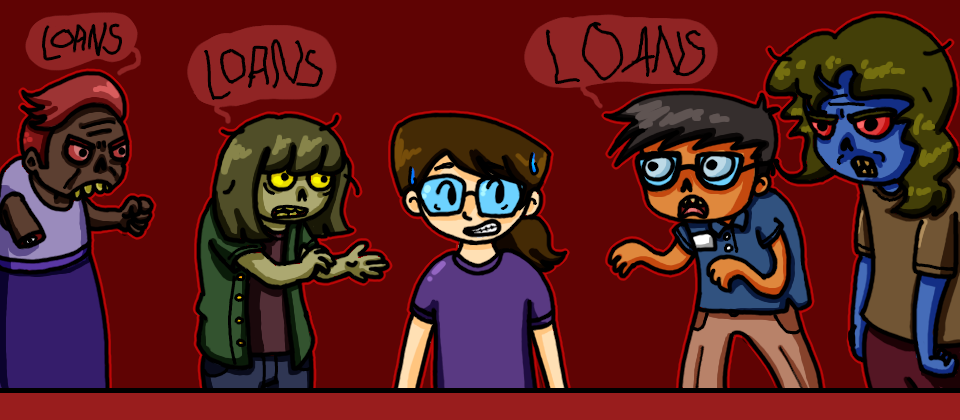 Undead Debt: A Game about Student Loans
Zombies!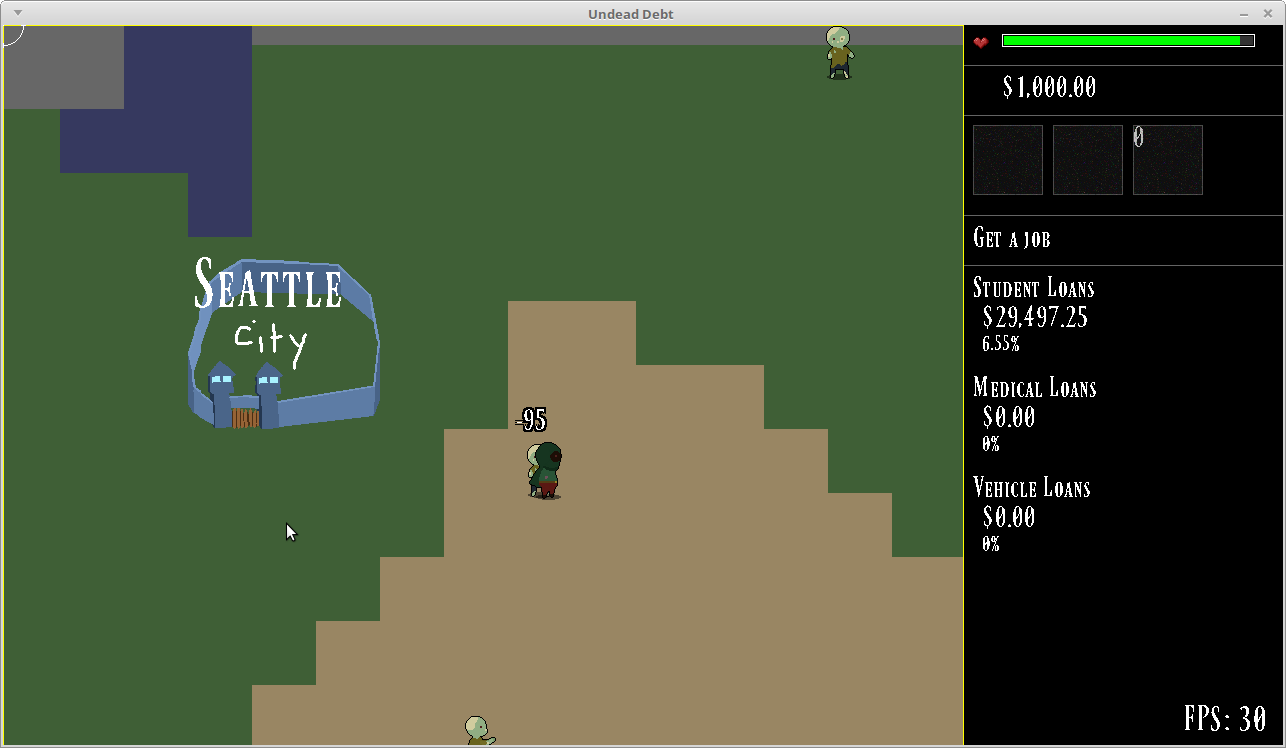 Today I did some game art - making zombie sprites (idle and walking), added the Zombie objects in the game, and made it so that the zombie can damage you.
I also did a lot of refactoring to clean up the code as well! Woo!
Source Code