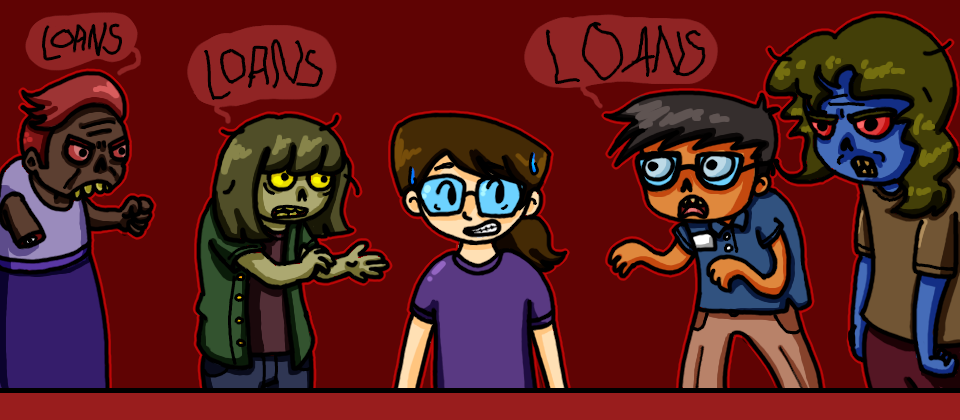 Undead Debt: A Game about Student Loans
Depression blob, being "extra", and ever increasing student loans
---
Life
I forgot to do my half-hour yesterday. I got home from work at around 9 pm and ended up playing Shadow of the Tomb Raider for the night. Ahh, escapism - a rare luxury, but so sweet.
I've spent most of today being a depressed blob and wondering about my future. Currently, I teach at the college level - but I have to be working towards a masters degree to even work as an adjunct. I've been teaching for three years straight now, and I'm getting burnt out. Also I'm not happy with the class I am taking this semester, and during a discussion in class about the students' grievances, in the heat of the moment I sent an analysis I wrote of the class, entitled "This class is terrible", to the professor, her TAs (who teach the class), and all of the students. (One of my former students said I was "so extra").
Beyond the click-baity-title, I think it's actually a good analysis about what the class does wrong, and after weeks of feeling ignored or waved off when bringing up my concerns, I don't think there's anything necessarily wrong with sending it to the whole class.
"I'd like to also point out that it is important for us to understand the appropriate use of electronic communications." - The professor
Hah.
Well, I'm not the only person frustrated with this course, and I don't see why these things have to be kept a secret. Like the unwritten rule to "not discuss work salary", not airing your grievances with your peers seems like an attempt to suppress and control the situation.
Anyway, okay time for some development.
---
Loans and interest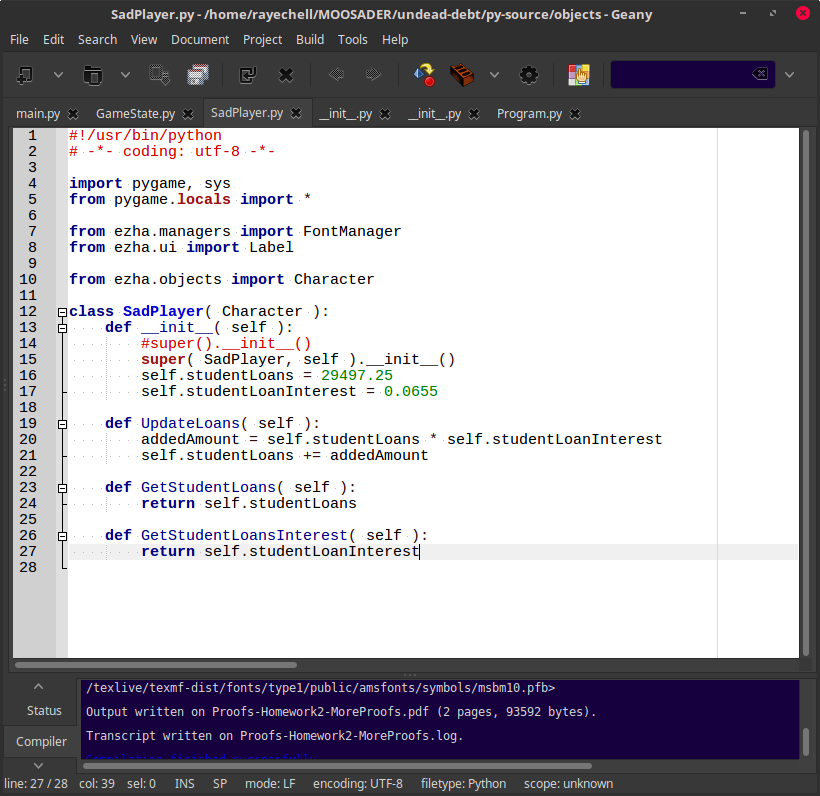 Today I implemented a Player class (inheriting from the Ezha Character class). The Player has student loans (and, perhaps in the future, medical loans if you lose all your health while doing your job.) At the moment, the game world counts 10 seconds as a month, and the loan amount goes up each month.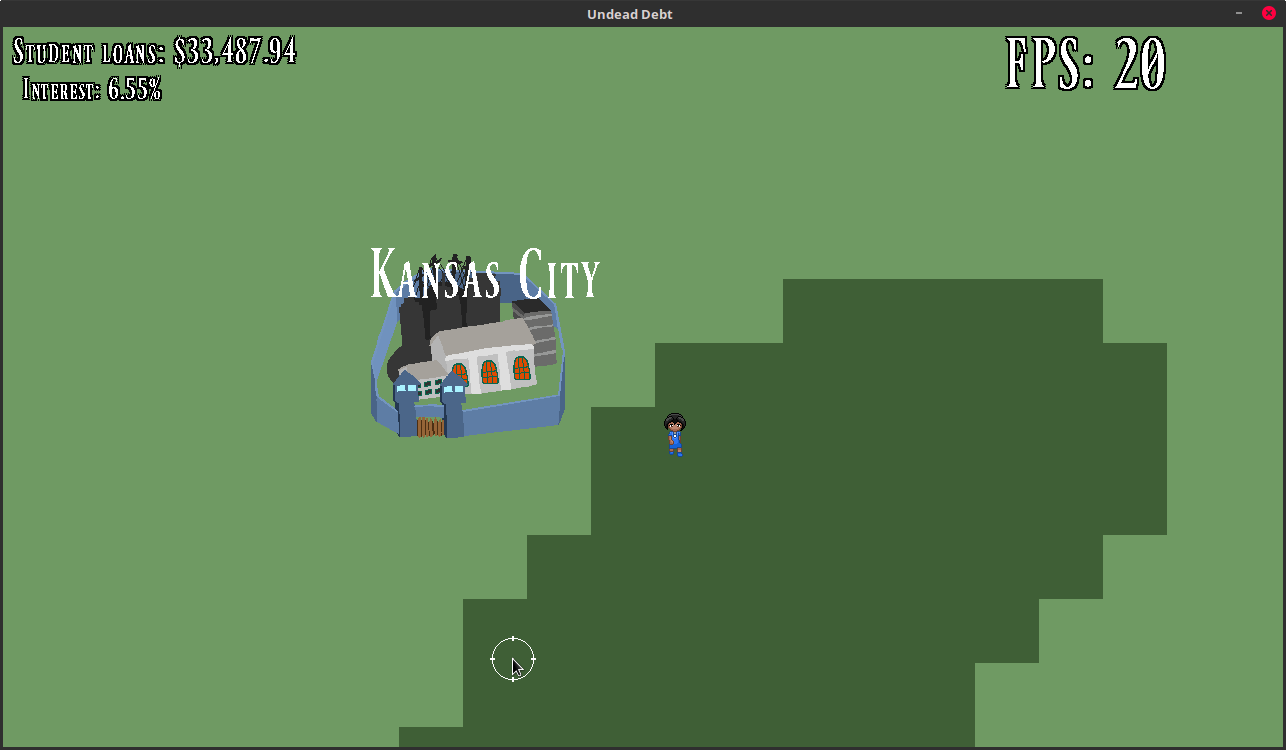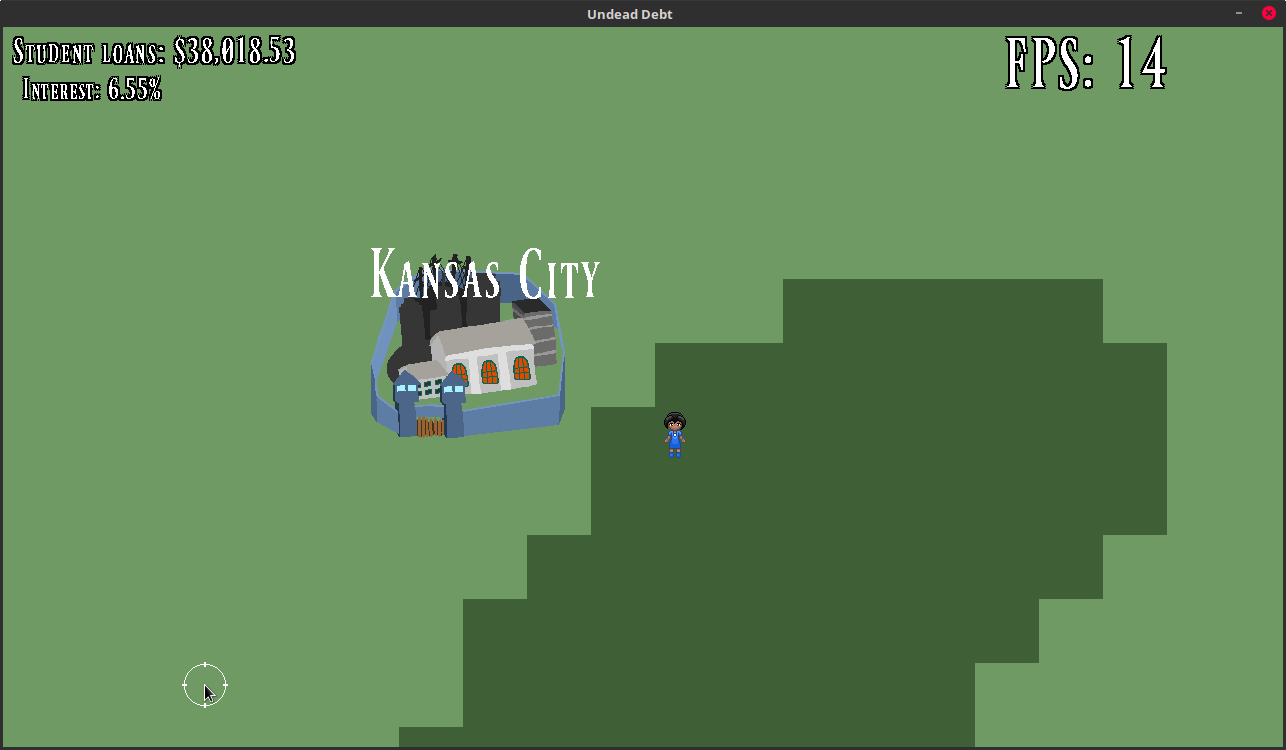 Since I missed my coding time yesterday, and since I'm currently at a tech meetup that I organize (that looks like it's just going to be my buddy Abbey and me), I'm going to keep working on it!
Commits: